'This is dangerous talk. The potential consequences cannot be ignored"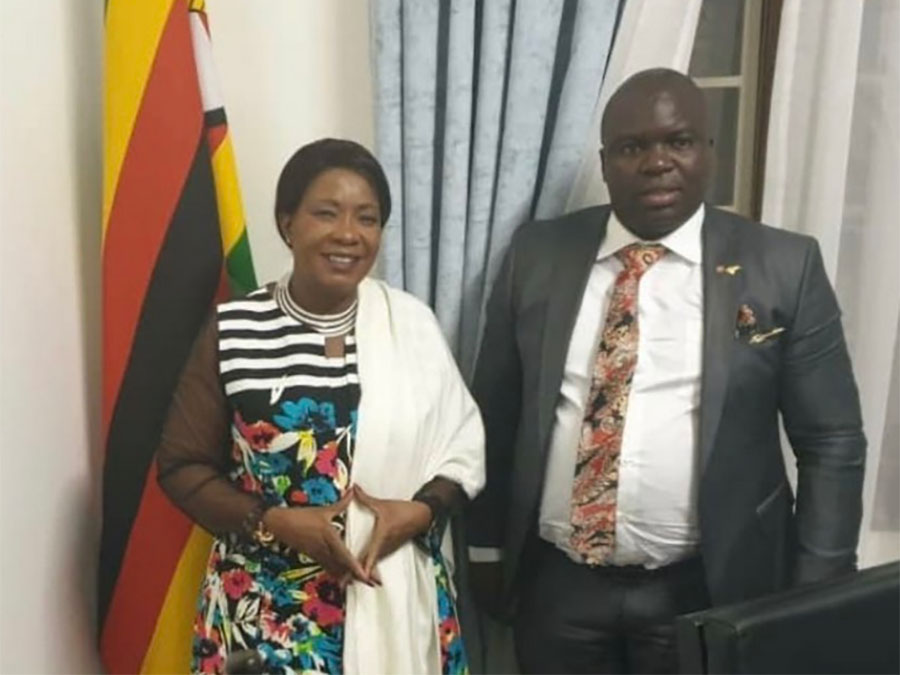 HARARE – Zimbabwe's president Emmerson Mnangagwa on Thursday sought to contain a growing Covid-19 procurement scandal which has sucked in one of his sons and a nephew by threatening to jail journalists.
Patrick Chinamasa, the acting spokesman of Mnangagwa's Zanu PF party, told a news conference at the party's Harare headquarters that the corruption exposés were "systematic targeted attacks on the first family members".
ZimLive recently reported how Dilish Nguwaya, a convicted criminal who has met Mnangagwa and his wife, Auxillia, several times and is a business associate of his son, Collins, has been granted contracts of over US$60 million to supply personal protective equipment, drugs and hospital machines without going to tender.
Valdano Brown, Mnangagwa's chief bodyguard and nephew, also won similar contracts for a company called Jaji Investments.
"The false reports that [claim] the president's son has interest in Drax International … have not been backed up by any evidence," Chinamasa told journalists.
"We are warning the public and those writing these lies to stop … We wish to advise false reporters and our detractors to desist from perpetrating desperate character assassination."
Chinamasa targeted one journalist in particular, Hopewell Chin'ono, who has tweeted extensively about the corruption. Chinamasa said Chin'ono was one of the "unscrupulous characters… targeting the president's son."
Chin'ono said he was taking the threat very seriously. He has received supporter from journalist unions.
"My life is now in danger after Zanu PF attacked me personally. I am only a detractor of corruption, if I have said something that is not true, legal remedies are there. I will not be cowed to fear," Chin'ono tweeted.
The Committee to Protect Journalists said on its Twitter account: "Zimbabwe's record against perceived critics, including journalists exposing graft is well documented. This is dangerous talk. The potential consequences cannot be ignored."